Rabbi Pilavin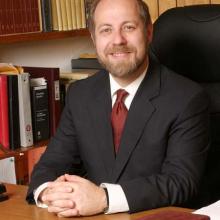 A native of Boston, Rabbi Robert S. Pilavin is a 1978 graduate of Brandeis University majoring in Near Eastern and Judaic Studies. His initial rabbinical ordination was from the Jewish Theological Seminary of America (1984), where he also pursued doctoral studies in Jewish Liturgy. Rabbi Pilavin received a traditional semichah (rabbinic ordination) from the Institute of Traditional Judaism (Teaneck, NJ) in 2004. This degree was conferred upon him by the world renowned Talmudic scholar Rabbi David Weiss Halivni. In 2007, Rabbi Pilavin was awarded a Certificate in Fundraising from New York University.
Rabbi Pilavin began his career with pulpits in Poughkeepsie, NY (1984-86), Fresh Meadows Jewish Center in Queens (1986-87) and the Jewish Community Center of Spring Valley, NY (1987-2003). He has served on the boards of the Jewish Federation of Rockland County, the Rockland Institute for Special Education (Yeshivat Ohr V'Daas), and the Union for Traditional Judaism. He has also been a member of the Editorial Board of the Rockland Jewish Reporter and past president of the Rockland Board of Rabbis. He is immediate past president of MORASHAH, the rabbinic arm of the Union for Traditional Judaism.
Rabbi Pilavin is married to Maxine, a former school librarian and middle school language arts/social studies teacher. She is currently a private tutor. They are blessed with three children: Channah (married to David), Moshe and Sara (married to Asher). They are the proud grandparents of two grandsons, Gil and Shai. Rabbi Pilavin and his family first joined our community in July, 2003.
Mon, August 8 2022
11 Av 5782
Mon, August 8 2022 11 Av 5782